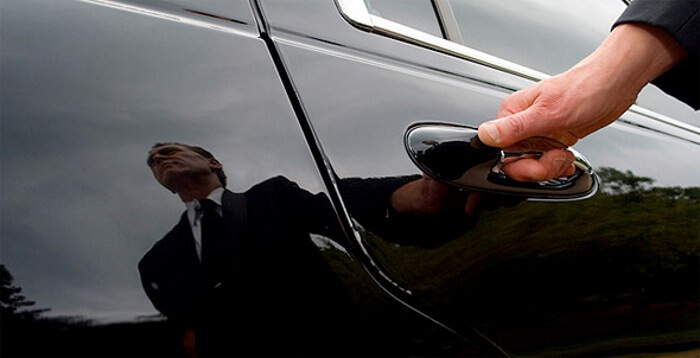 Whether it's just the two of you, or you're hitting the road with the kids, the dog and mom, summer travel can be stressful.
You know the drill.   Husband says he knows where he's going.  Won't ask directions.  You find yourself at the end of a dirt road, in the middle of nowhere, overlooking something which is not your destination.  Tempers flare.  Kids start screaming.  Dog starts barking.  Mom demands wine.
You are no longer on vacation.  You are somewhere decidedly less pleasant and nobody wants to visit that place.
You can reduce the stress of summer travel.  Hire a chauffeur and one of our premium vehicles and your vacation becomes the relaxing getaway it was always intended to be – minus the glitches, the squabbles and the stress.
Blue Streak Chauffeurs know it all.
Blue Streak Limousine is one of New Jersey's top-rated limousine companies and one of the biggest reasons for that is our chauffeurs.  They're know-it-alls, intimately acquainted with regional highways and byways.  That dirt road in the middle of nowhere can be avoided and it will be, when you go with Blue Streak.
There's no 'winging it' with one of our drivers at the wheel.  You can forget the unbearable lightness of not knowing where the heck you are.  Our drivers know on your behalf.
Kids hungry?  A Blue Streak chauffeur knows where to find the burger your youngest is demanding.  Doggie need a rest stop?  Your Blue Streak chauffeur knows where to find the nearest patch of grass for Fido to enjoy.
No matter what you need, our drivers know where it is and the best way to get to it.  Even if mom is spoiling for an unscheduled stop at the nearest winery, nothing fazes them.  Our drivers know how to get mom to the vineyard for wine o'clock.
All you do is sit back, relax and anticipate the fun you're going to have.
Getting there is half the fun.
Blue Streak chauffeurs do much more than drive.  They'll fill you in on all the attractions, dining and accommodations providers along the way.  Because they're insiders with extensive knowledge of New Jersey and the region, they'll reveal hidden gems that make your getaway even more memorable.
As you enjoy the sights in the plush comfort of one of our well-appointed, luxurious cars, your Blue Streak chauffeur makes sure you're getting the most from your trip.
Adventure ahead.
If you're hoping to reduce the stress of summer travel, hire a chauffeur with Blue Streak Limousine.  You don't just get to relax as you ride, you get to do it knowing you're in the hands of a trained professional.
You also get peace of mind, knowing that Blue Streak is fully licensed and insured.  No driving.  No wrong turns.  No missing the off ramp.  No sweat.
With a Blue Streak chauffeur, you're free to enjoy your adventure in affordable luxury.  Contact us to find out more about how Blue Streak takes the stress out of summer travel.